Attendees List 2022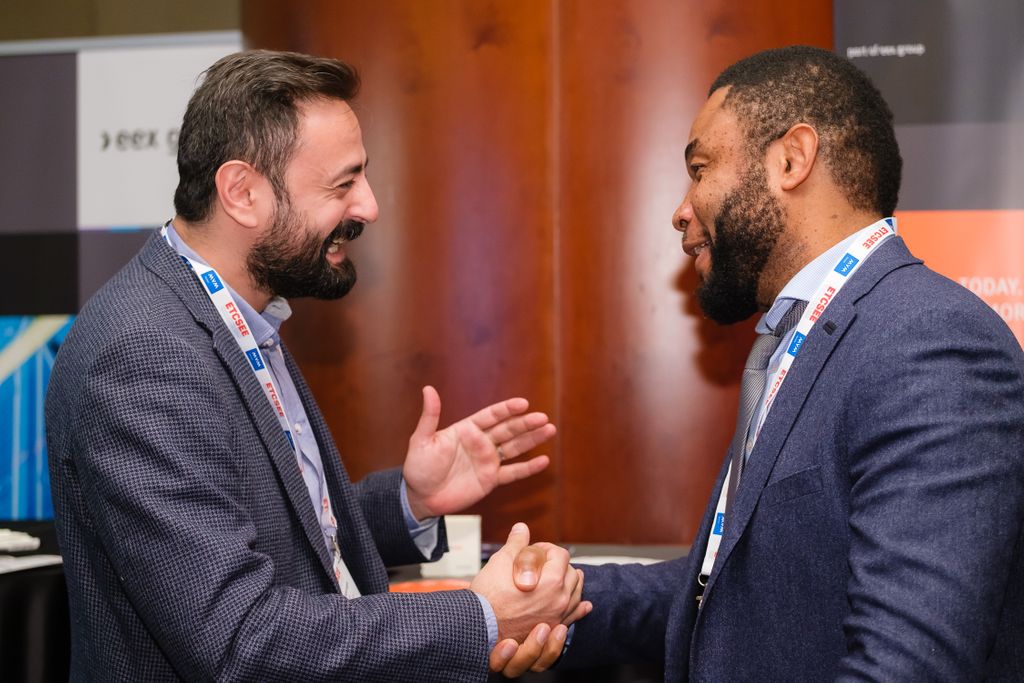 Who will you meet?
Get ready to meet 400+ energy traders, expand your network and re-connect with your peers.
You will be in great company - here are the companies that have already confirmed their attendance.
Want to get involved?
COMPANIES
ABO Wind AG
AFEER
Akenerji Elektrik Üretim A.S.
Akuo energy Bulgaria
Alpiq AG
Alpiq Energy SE
ALPIQ Energy SE Branch PL
Apiq Energy SE
ATTIKI GAS SUPPLY COMPANY
Axpo Albania sh.a
Axpo Bulgaria EAD
Axpo Solutions
Berza elektricne energije d.o.o. - Montenegrin Power Exchange LLC
BSP d.o.o.
Central European Gas Hub AG
Centrica Energy Trading A/S
CEZ a.s.
CEZ Srbija d.o.o.
CGEP
Correggio Consulting
D.TRADING INTERNATIONAL S.A.
Danske Commodities A/S
DELTA MARINE SHIPPING EGYPT
DEVOLL HYDROPOWER SHA
E.ON Energiamegoldások Kft.
EDF Trading
EFT Albania Sh.p.k.
Electrica Furnizare
Electricity Trading Expert
ELECTROMAGNETICA
Elektroprivreda Crne Gore AD Niksic
Enel Energie Muntenia SA
Enel Green Power Romania SRL
Enel Romania SA
Enel Trade Energy SRL
Enercast GmbH
Energija plus d.o.o.
Energy Aspect Ltd
Energy Financing Team
Enerjisa Europe
EnExClear S.A.
EnExGroup
ENGIE Romania
ENIM
ENMACC
EP Commodities
Erseka Solar Park
European Energy Exchange AG
European Federation of Energy Traders
Europex
Ferra & Co Holding.
FTI Consulting
GMG Brokers Limited
Greenland Commodities s.r.o
Gunvor International BV, Amsterdam, Geneva Branch
Holding Slovenske elektrarne d.o.o.
Hungarian Energy Traders' Association
Hungarian Gas Storage Ltd
ICIS
ION Commodities
JP Elektroprivreda Bosne i Hercegovine
KÇS KAHRAMANMARAS ÇIMENTO BETON SAN. VE MADENCILIK ISLETMELERI A.S
Keler Ccp
Kpler Ltd
LIPA Trade Consulting SL
Macquarie Bank Europe Designated Activity Company
MET Energy Trading Bulgaria EAD
MET International AG
MET Romania Energy
MITSUI BUSSAN COMMODITIES FRANCE SA
Montel AS
Montenergin Power Exchange
MONTFORT ENERJI LIMITED SIRKETI
Motor Oil Renewable Energy (MORE)
MVM Partner Energy Trading Ltd.
NOA ENERGY TRADE
Obton A/S
OMV Gas Marketing & Trading GmbH
OMV Petrom SA,
Overgas Inc. AD
Petrol d.d., Ljubljana
PGNiG Supply & Trading GmbH
PPC
REKK
RWE Supply&Trading CZ, a.s.
S.C. Monsson Trading S.R.L.
Slovenske elektrarne, a.s.
SMARTPULSE TEKNOLOJI A.S.
STATKRAFT ENERGI AS
T-Energy Advisory Ltd.
Toki Power AD
Trafigura PTE LTD.
Trafigura Ukraine
VERBUND Energy4Business GmbH
Vitol
VNG Handel & Vertrieb GmbH
Volton Hellenic Energy Societe Anonyme
VOLUE
wpd onshore GmbH & Co. KG
Yesilyurt Elektrik Enerjisi Toptan Satis ve Ith. Ihr. A.S
YETAS Yildirim Enerji Tedarik A.S.
Yildirim Energy Holding Inc.
SNAPSHOT OF REGISTERED JOB TITLES
Administrator
Analyst
Assistant Manager Albania
Associate
Back Office Management
Bulgarian Country Manager
Business Development Manager
CEO
chairman
Chief Operating Officer
Consultant
COO
Director
Economist Electricity Supply Department
Electrical engineer
Energy Trader
Energy Trader for AL & SEE
Executive Director
Executive Vice Chair of the Board
Expert for Power Exchange Development
Gas Origination and Trading Manager
Gas Originator
Gas Trader
GENERAL MANAGER
Global Head of Commodities
Head Gas Trading
Head Merchant Trading
Head of Energy Procurement
Head of Energy Sales
HEAD OF EUROPEAN AFFAIRS & SALES
Head of Gas Department
Head of Gas Origination
Head of Gas Spot Trading
Head of Power Trading
Head of Power Trading and Market Access
Head of Regulatory Affairs
Head of Sales
Head of Strategic Business Projects
Head of Trade
Head Of Trading
Head of Trading CESEE
HoD Sales, Trading & Origination
Junior Power Trader
Junior Quantitative Researcher
Lead Originator CESEE
Manager Electricity Supply Department
Managing Director
Managing Partner
Originator
Portfolio Manager
Power Analytics
Power and Gas Trade Manager
Power Market Coordinator
Power Markets Advisor
Power Trader
Power Wholesale and Origination Manager
President
Project Manager PPA Origination
Regional Relationship Manager
Regulation and Market Issues Specialist
Sales and Customer Operations Director
Sales Executive
Sales rep.
Secretary General
Senior Advisor
Senior Analyst
Senior Business Developer
Senior Data Scientist
Senior Originator
Senior Originator Central Eastern Europe (CEE)
Senior Power Trader
Senior Sales Development Representative
Senior Structured Trader
Senior Trader
Trader
Turkish Country Manager