26 Nov 2020
EFET Session 2: Towards efficient energy system integration in Europe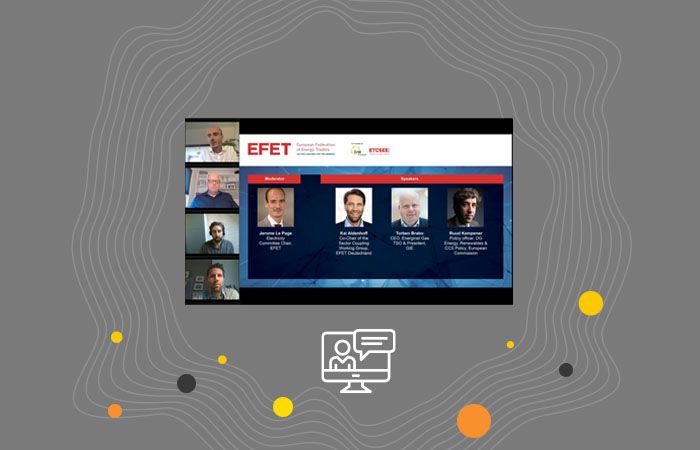 Placing the EU Strategy for Energy System Integration in focus, this episode explored approaches to ensuring efficient system integration in Europe. More specifically, it'discussed the role of the right whole system price signals for the uptake of solutions designed to contribute to Europe's decarbonisation objectives and to facilitate the integration of power and gas systems.
Questions addressed:
What role for continuation and strengthening of the European Internal Energy Market in energy system integration in Europe?
Why do we need reliable, undistorted price signals in the wholesale energy markets to drive for investment and divestment decisions in decarbonisation technologies, alongside storage and flexibility solutions?
What will be the main design features of the enabling framework for efficient energy system integration which A) recognise'the environmental benefit of a wide range of available technologies and B) reward'carbon abatement in a market-based, technology-neutral way?
How to redress'the current "non-whole system approach" to the use and allocation of costs of power and gas networks?
Moderator: Jerome Le Page, Electricity Committee Chair, EFET
Speakers:
Kai Aldenhoff, Co-Chair of the Sector Coupling Working Group, EFET Deutschland
Torben Brabo, CEO, Energinet Gas TSO & President, GIE
Ruud Kempener, Policy Officer, DG Energy, Renewables & CCS Policy, European Commission
ON DEMAND VIDEO