24 Nov 2021
EFET Session 1: Decarbonising the EU economy at least cost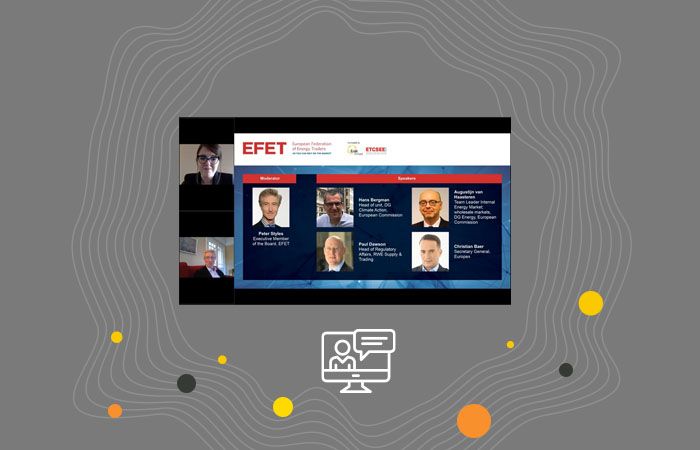 This webinar explored the role of Europe's well-functioning wholesale energy markets and a strengthened and expanded EU ETS in achieving cost-effective decarbonisation of the EU economy.
Questions addressed:
How to achieve the objective of climate neutrality across the whole European economy by 2050 and a tightened 2030 GHG reduction target in a cost-effective way?
Why will competition and liquidity at the wholesale level of energy commodity and energy derivative markets in Europe continue to be necessary?
Strengthening and expansion of the EU ETS: which way forward? Is consistency of carbon pricing across most sectors of the European economy achievable?
How to enhance coherence and alignment between the EU ETS and the overlapping instruments and policies introduced both at EU and at national level, which have an impact on the European carbon market?
Moderator: Peter Styles, Executive Member of the Board, EFET
Speakers:
Hans Bergman, Head of unit, DG Climate Action, European Commission
Augustijn Van Haasteren, Team Leader Internal Energy Market; wholesale markets, DG Energy, European Commission
Paul Dawson, Head of Regulatory Affairs, RWE Supply & Trading
Christian Baer, Secretary-General, Europex
ON DEMAND VIDEO