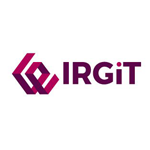 As IRGiT we are responsible for the financial clearing of exchange transactions and the security of the commodity markets in Poland. Currently, we clears and settles transactions executed on the Polish Power Exchange (TGE) - including the electricity, natural gas, property rights, CO2 emission allowances markets and – since 2020 – also agricultural and food commodities. The volume of electricity and natural gas traded on TGE makes it as the largest exchange in the region. Every day, IRGiT processes transactions executed by its more than 50 direct members and over 200 indirect members (clients of brokerage houses) cooperating with 10 clearing banks.
---
IRGiT is an active participant in international cooperation. During more than 10 years of our operation, we have been admitted as a member by three international associations bringing together clearing houses and other market participants. As a partner of the TGE, we take part in single intraday coupling (SIDC) and single day-ahead coupling (SDAC) projects that enable cross-border trade across Europe. An especially significant aspect of our activity on the international arena is sharing the unique solutions applied by IRGiT in Poland, which we believe to be part of the growth strategy for countries of the CEE region.
---
IRGiT Mission
Our mission is to ensure safe and timely performance of transactions concluded by our clients. As a committed team, we work with the Polish Power Exchange (TGE) to support development of exchange markets taking into account the needs of market participants.
IRGiT Vision
We will develop and improve our offering, while taking into account international standards for clearing and expectations of our clients.