energy & meteo systems
Stand: 10
Data Management & Analytics
Energy Management Systems & Integration
Renewable Energy
Software Provider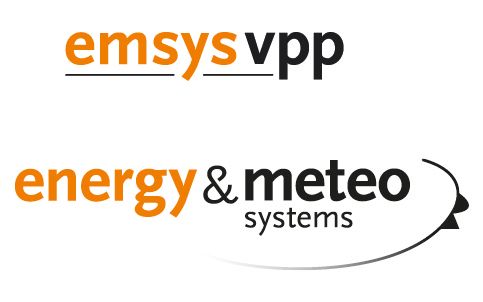 emsys - paving the way for renewables
emsys VPP GmbH
emsys VPP is a pioneer in the development and provision of Virtual Power Plants and ranks as a leading international provider. Our sophisticated technology is offered as a Software-as-a-Service solution and digitally connects decentralized power generators, storage facilities and controllable consumers via a common control room. It is used by numerous energy suppliers and aggregators to monitor, remotely control, and profitably market aggregated electricity production.
energy & meteo systems GmbH
With its wind and solar power forecasts and comprehensive consulting services, energy & meteo systems is one of the leading international providers of forward-looking services and IT products for the market and grid integration of renewable energies. Electricity traders, aggregators, grid operators and solar and wind farm operators on all continents rely on our digital solutions and sound expertise to manage the energy transition.